AMAZON PRIME DAY 2019:
EVERYTHING YOU NEED TO KNOW BEFORE THE BIG DAY
As an avid traveler, I pretty much get every single thing I need for my adventures on Amazon. While many of us have a cart that seems to always be full of items, a wish list and a countdown set in place (No? Just me?) it has recently come to my attention that there are a few of you who aren't as interested in Amazon Prime Day or its promos simply because there is just too much information.
I GET IT. The amount of categories, promotions, countdowns and deals can be stressful for a Prime Day newbie.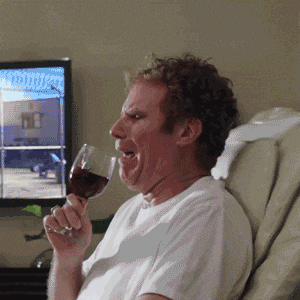 Not to worry! While there are some things to know and consider, overall only good things come out of this glorious day.
Ok, so let's start with the basics before we transform you into a Prime Day Master.
Think of this as a sort of Karate Kid wax-on, wax-off exercise.
1. What is Amazon Prime Day?
It's an annual mega-sale where Amazon provides over a million discounts, sales and promotions on their site worldwide. Basically, it is where you will find the biggest sales all summer on things you want to buy.
It's like Black Friday, but in July.
However, unlike Black Friday or even Cyber Monday, the sales usually last upwards of 36 hours. This year, it will take place on July 15th and 16th, starting at 3pm EST July 15th.
2.  Available Amazon Memberships
In order to take part in this awesome event, you need to be an Amazon Prime member.
Many people don't know this, but there are various available Amazon memberships, each offering their own set of benefits you can enjoy.
Click on each membership to find out more information below!
Amazon Prime
Prime Student
Amazon Family
Amazon Business
Amazon Smile
Amazon Prime
Prime is Amazon's VIP member service that allows customers to enjoy many perks and benefits in addition to giving  you elite access to its notorious Amazon Prime Day discounts. 
Benefits include:
Fast, FREE Shipping
→ Free Same Day, 1-Day and 2-Day shipping available on millions of products sitewide. 
→ Free 2 hour delivery on eligible items with PrimeNow.
Free Entertainment Streaming
→ Instantly stream millions of tv shows and movies on any device. 
→ Access to Amazon Music where you can stream unlimited songs on demand and ad-free.

Amazon gives you a 30-day FREE TRIAL to try out Prime.
Sign up is easy – click here or on the banner above to enroll now and take advantage of all the discounts coming to us next week.
After the 30-day period, you will be automatically billed based on the payment option you selected at sign up.
Not for you? You can cancel anytime! 
Hack: sign up for the Amazon free trial, shop Prime deals to your heart's delight and then hit that cancel button before you're charged the monthly fee!
Prime Student
Amazon Family
Amazon Business
Amazon Smile
Ok, so now that you used the information above to carefully select which membership is right for you and successfully signed up…
CONGRATS!!

You are officially an Amazon Prime member, how does it feel?!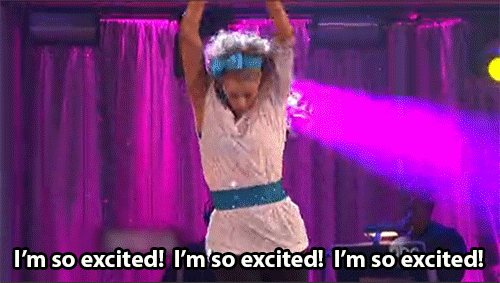 3. Next Steps After Signing Up for Amazon Prime
My strongest recommendation is to download the Amazon app. This way, you can have it with you while on the go.
Computer Download Link
Mobile Download Link
Having direct access will be especially important for the following app perks:
→ Sneak Peak
Get a sneak peek into Prime Day deals before they happen! You will get notified when deals start by adding items to your shopping list prior to Prime Day. Follow instructions here to turn on this feature in the Amazon app.
→ Item Watching
We all have things we love and hope will go on sale on Prime Day. Luckily, Amazon will be sending us a preview of deals before they start and has given us the option of watching all the items our hearts desire. If and when these items go on sale, we will be notified! Here's a quick video on how it all works.
→ Countdown Deals
While Amazon keeps Prime Day deals close to the vest until the actual event, they have released a few products that will be launching that day to get people excited, in addition to a few deals you can get now – such as the daily Countdown Deals and the Fire TV Recast which is currently $100 off exclusively for Prime Members.
4. Even More Amazon Prime Day Savings
Amazon is feeling particularly generous this year and has provided some additional ways to save:
→ Get $10 when you download and sign into the Amazon app for the first time.
→ Install Amazon Assistant for a double bonus: you'll get desktop notifications on deals you watch AND $5 off your Prime Day order of $25 or more.
→ Receive a $5 discount on select Prime Day deals when you look for items with the Camera Search feature on the app.
→ Use your Amazon Prime Rewards Visa card with an eligible Prime membership at any Whole Foods Markets on Prime Day to receive 10% back on purchases totaling up to $400.
→ Invite any 1 member of your household to share all of your Prime benefits at no additional cost!
5. Additional Deals on Amazon Services
One of my favorite Prime Day perks in addition to the promotions on products are the deals on Amazon services.
Take advantage and sign up for these services during Prime Day! Many of them offer either a free trial or a much lower monthly fee in addition to bonus perks within each program.
AMAZON FRESH
Convenience at your fingertips. With Amazon Fresh you can order fresh produce and groceries for same-day and next-day delivery from local shops and markets.
Not sure whether Amazon Fresh is for you? Sign up for a free trial here. 
Ready to use this awesome service? Click here to enroll!
AMAZON KINDLE
As an avid traveler, I would be lost without my Kindle! New for Prime Day this year, Amazon is offering a special limited time promotion of $0.99 for 3 months of Kindle Unlimited for new subscribers (regularly $29.97)!!!
To take advantage of this unheard of deal, click here.
AMAZON PRIME RECAP
• Make sure you sign up for Prime, download the app and start watching your favorite products!
• Keep in mind there are many opportunities to get some additional savings, especially if you are new to Amazon's app.
• There will be item deals on sale leading up to the big day. Keep your eyes peeled!
• Don't forget about the awesome services + programs Amazon offers, some have huge savings for Prime Day.
You are officially ready to take on Amazon Prime Day 2019  LIKE. A. BOSS.

What things are you excited to buy this year? Comment below!
Also, don't forget to check out my Travel Essentials Shop and get everything you need at discounted rates!