Travel Tuesday Deals to Satisfy Your Wanderlust
You may think that your shopping is done now that Black Friday and Cyber Monday are over. However, there is a new deal day in town and it has been gaining momentum over the last year.
I present to you: Travel Tuesday!
Essentially, it's like a combination of the two biggest shopping days of the year – but for flights.
I know, so freakin' amazing…
Although flight deals kicked in over the holiday weekend, many airlines were holding their best sales until Travel Tuesday.
So, if there is a trip you want to take but can't afford the ticket or if you're just looking for a bargain, take advantage of some sweet deals today to satisfy your wanderlust in 2019.
I'm especially looking at those of you wanting to travel for the holidays! 
Here is a breakdown of deals major US airlines are offering for domestic and international flights.
NOTE: As with any Black Friday/Cyber Monday promotional purchase, please make sure you read all the fine print before purchasing as many of these deals come with restrictions.
---
Deals are only good for flights between November 28, 2018 and August 31, 2019, with a three-night minimum stay required. Use code: AAVBF at checkout
Save big when you book by Wednesday, November 28, 2018. All flight deals are round-trip. Not sure where the perfect somewhere is? Give the Delta Gift Card and receive a complimentary $25 Airbnb gift card — yours to keep or give, while supplies last!
US Domestic flights start at just $24 with Frontier Airlines. The sale lets you travel across the U.S. anytime between December and March for less than $50, giving you the chance to take a last-minute getaway for the holidays or to get a head start on booking a few getaways for next year.
Southwest is offering a $125 discount on US vacation packages and a $250 discount on international trips. Offer ends 11/30.
One way flights start at $37 to destinations like Fort Myers and Orlando and include international destinations. Offer end 12/3.
This is my absolute favorite travel card – I use it for everything because it gives me such a good return on miles with all of my purchases. I recently took a trip to China, Singapore and Bali completely FREE using my United Mileage Card miles!
OFFER: 40,000 bonus miles after spending $2,000 on purchases in the first 3 months from account opening. $0 intro annual fee for the first year, then $95. Offer ends 12/9.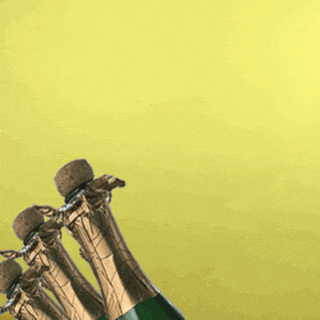 Additional Travel Tuesday Deals:
60% off select travel items until 11/30. Code: CYBERMON
Flash Sale! Save up to 40% on hotels worldwide! Click here for more information. Offer ends 11/29.
Save up to 20% on car rentals. Click here for more information. Offer ends 11/27.
Winter Sale! Save up to 40% + an extra 8%. Click here for more information. Code: SAVE8NOV18
Save up to 60% off on select hotels worldwide. Click here for more information. Offer ends 11/27.
Give the gift of travel. Save 25% now until 11/30 when you book with Holiday Inn Express.
Carnival Cruises from $184! FREE Upgrades + Up to $1,000 to Spend On Board! Click here for more.
Norwegian Cruises:10 Night Caribbean Cruises from $429! FREE Drinks & Specialty Dining + Up to $1,000 to Spend On Board! Click here for more.
Princess Cruises from $579! FREE Upgrades, On Board Tips & Up to $1,400 to Spend On Board! Click herefor more.
Save up to $900 on Winter 2018 – Spring 2019 or take advantage of 3 for Free offer on Summer 2019 – Spring 2020! Valid 11/20-12/3. Click here for more.
Contiki TRAVEL TUESDAY DEAL – Up to 20% Off Select Trips Worldwide. Book your unforgettable memory here! Offer ends 12/1.
Save up to 30% off on select hotels in London this holiday season! Click here for more information. Offer ends 12/30.
Amazon recently introduced the Kindle Paperwhite and I have to admit, I'm kinda hooked. It is the perfect companion for travel! The best new features in my opinion are that it is super lightweight, has so much more space and it is waterproof! God knows I needed this as I'm always doing something ridiculous and clumsy with my electronics. Promotion ends 12/31.
Not a Kindle member yet? Try it 30 days for FREE!
It is always a good idea to get travel insurance any time you head out somewhere new. World Nomads is my go-to for travel insurance as they cover EVERYTHING for pretty amazing prices. Better to be safe than sorry!
As you can see, the list of Travel Tuesday deals is long. Be sure to keep on the lookout as last minute deals are known to pop up towards the end of the day.
Check out my Travel Essentials Shop to score some sweet deals year-round!
Have you scored any amazing purchases with Travel Tuesday deals? Share below!
---