How To Save Hundreds When You Travel By Avoiding These Simple Mistakes
As an avid traveler and travel writer, I am often overjoyed to hear about places and experiences other people share with me – especially if it's somewhere I have yet to visit that is on my list. Unfortunately, there are times when hearing these stories make me realize people are spending a lot more money than they need to simply because they are making travel mistakes.
During a recent family gathering, my cousins had just come back from a summer vacation in Aruba with their parents and were telling me all about it. Rather than go on about the beauty of the island or the activities they participated in, they kept referencing how expensive they thought everything was.
The more they talked about it, the more it seemed this fact overshadowed the entirety of their trip. This particular story made me realize how many people go through the same thing while traveling when it can absolutely be avoided.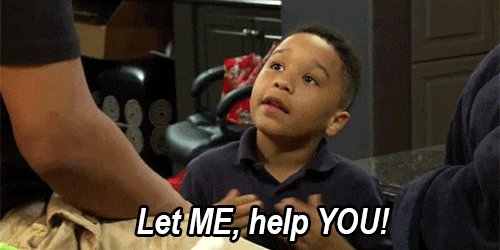 The good news is that this story got me thinking about all the different ways people waste their money on vacation and how I can help provide some guidance.
This way, you can use that money for something else – like a cool tour or a concert or gelato…every day.
What? Live a little. You're on vacation.
1. WAITING TILL THE LAST MINUTE
Many train sites, like Thalys or Eurail, are known to be much more  expensive the closer your trip date is to your date of purchase. Last minute flights deals are often advertised, but seldom come out to be as cheap as they claim to be – unless you're taking that random flight from Arkansas to Ohio at 5am this is usually the small print under that "amazing deal" ad.
It all comes down to whether or not you want to gamble. Truthfully, I've never been a gambler myself and would much rather look for a solid foundation that will give me the best odds for the lowest price.
The minute you decide on a destination, whether it be via plane, bus or train – buy the tickets! Odds are, you will get the best price the earlier you purchase, especially for trains and buses.
If you're worried about your plans changing, the majority of these companies offer refundable or interchangeable tickets for a small fee.
While this may seem counterproductive to finding a bargain, the cost of a ticket purchased earlier + the fee may still come out to be much less than the last minute price!
Psst - want to know my secret to traveling the world on a budget?
Sign up to receive my FREE ebook that walks you through the step by step process of saving thousands on all your future trips. Just click

here

or on the image below to get this and many more tips and money saving hacks sent straight to your inbox each month!
2. PACKING EVERYTHING BUT THE KITCHEN SINK
So you're going on vacation – you don't know what the weather will be. Well, you do, but weather reports are never trustworthy. It says sunny, but it could rain. It says hot, but there could be a breeze at night that requires various sweater options. 
I GET IT.
I used to be the type of person who would pack the contents of my closet into a suitcase meant for a family of 5 for a weekend at the beach. Mind you, the beach was a mere 30 minutes from my house. And it was usually only for a long weekend. 
Then, on my first solo trip to Europe, where I of course overpacked, my entire suitcase was stolen and I lost absolutely everything I brought with me. I was forced to travel around Europe for weeks with only a carry-on to my name.
What's worse, I paid the excess baggage fee on almost every flight I booked. No budget airline wanted to refund me the baggage fee – even after telling them my traumatic stolen luggage story. 
The moral of this story: YOU TOO CAN CHANGE and your luggage doesn't need to be stolen – just learn from me! 
Rather than packing every single piece of clothing you own, scale it back. Take only the essentials: things that you can wear multiple times in different outfit combinations; things that are easy to wash and dry!
Don't worry too much if you underpack. You can always do some light shopping at your destinations should you need anything.
Whenever possible especially if you're flying on budget airlines, try to only bring a carry-on. Checked baggage will also mean an additional expense. It's also important to keep in mind that excess baggage fees are pretty hefty and not worth it if you are traveling on a budget!
These days, I get around with this  amazing Osprey backpack that I make sure to have with me at all times, avoiding check-in fees, new stolen luggage stories or excess weight fees for a heavy bag!
3. GETTING A BAD EXCHANGE RATE
One of the things I hate doing the most regardless of where in the world I am is changing out money. No matter how many times I do it or where I go, I always feel like I am being ripped off.
Does anyone else ever feel this way? 
Unfortunately, due to the ever changing state of global financial markets, no one is in control of exchange rates from country to country.
The biggest problem is that many people traveling abroad tend to exchange their money at the airport without realizing that this is one of the most common ways travelers lose money.
There are actually a few things you can do to ensure a better exchange rate no matter where you are in the world.
I like to combine different methods depending on where I go:
LOCAL BANK
It's always a good idea to go to your local bank and exchange some money to have on-hand for necessary things upon arrival at your destination transportation, food, etc. 
Banks and credit unions have access to the best/most current exchange rates and usually charge fewer fees than exchange bureaus. Some big banks will even sell foreign currency to customers in person at a local branch. 
Note: if doing this, be sure to request from your bank a few days to a week before. Depending on the size of the bank or the availability of the currency on-hand, they may need to special order it. 
LOCAL CURRENCY FROM ATM
Upon arrival at you destination, head to an ATM and take money out directly in the currency of the country you are in. This usually gives me the best deal.
HOWEVER, PLEASE NOTE!
Be sure to investigate whether your bank charges any ATM fees before doing this. Some banks will charge a set fee (mine charges $3 any time I do this), while others can charge a percentage of the amount taken out. This could add up very quickly, so make sure to confirm with your bank before heading to an ATM anywhere in the world.
TRAVEL REWARDS CREDIT CARDS
There are many credit cards out there that offer incredible travel rewards and benefits. Some of these benefits include no foreign transaction fees, earning miles for each dollar spent and airport lounge access.
Certain cards have annual rates normally the more competitive benefits and rewards, the more you'll probably have to pay per year.
It's important to shop around and select the card that works best for you. Keep in mind that many companies will offer reward miles at sign-up with specific terms, such as spending x amount in x number of months.
Important things to keep in mind:
→ These miles will normally take 6-8 weeks to show up in your account and become available to use. Be sure to plan accordingly and give yourself plenty of time.
→ Pay your balance as soon as possible! The idea of budget travel will be ineffective if you rack up credit card debt to pay for your travel!
→ Use your card for monthly expenses you'd be paying anyway. For example, see if you can pay your utilities and other bills with your card to get closer to your must-spend amount. These are usually larger bills that you can pay off immediately with the money you were going to use on them anyway. It's a win-win.
In the end, there is some level of research involved when searching for the best exchange rates while traveling, but the important thing is to be smart and proactive before setting off on any journey.
My card of choice: United Mileage Plus
Earn 40,000 miles for travel anywhere in the world. More details here.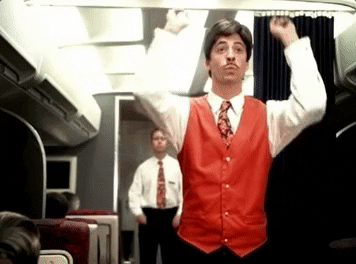 4. BUDGET AIRLINE ADD-ONS
I have a love/hate relationship with budget airlines. Who doesn't?
We all LOVE their prices.
RyanAir, Vueling and EasyJet have facilitated my travel through Europe at ridiculously cheap rates.
And HATE their tricky way of charging for everything but the toilet paper.
It's easy to find the flight deal of your dreams but then proceed to add premium space upgrades, charges for checked baggage, seat selection and priority boarding.
That's not even taking into account in-flight purchases like food, drinks, wifi and entertainment!
FOOD + SNACKS
Pack them yourself! Almonds and apple slices go a long way. Also, keep in mind that you can buy food at the airport at any of the restaurants to bring on board with you. While this may defeat the purpose of saving money airports are one of the most expensive places on Earth at least you get a larger selection than on the plane.
While there are many of you who know this, it's important to point out social etiquette 101 reminders others of you may need to hear: PLEASE be mindful and respectful of others. Remember you are traveling in a confined space for hours and not everyone no one wants to smell your fish tacos.
SEAT SELECTION
Save yourself the extra seat-selection charge by going to the check-in desk, regardless of whether you have checked in online already or not. Ask the agent whether the seat you want (window, aisle, etc.) is available. Keep in mind, it always helps to be polite, friendly and respectful. This is definitely one of those things that is 100% in the hands of the airline rep and you don't want to piss them off.  This has even worked for me with budget airlines, including multiple Norwegian and Vueling flights – while traveling solo and also with a companion. It never hurts to ask!
AVOID CHECKED BAGGAGE FEES
Travel with a carry-on whenever possible. Pro Traveler Tip: want to check said carry-on without paying a fee? Don't immediately line up when your flight starts the boarding process. Instead, wait until the line dies down to board.
Budget airlines have less space than others which means cabin space is often very limited. Chances are, you will be asked to check your bag at no cost to you, but rather as a favor to the airline. If it's your turn at the boarding gate and they haven't made this announcement or request, simply ask the airline rep if it's possible to check your bag.
Note:
If you do end up checking your bag at the boarding gate, make sure your luggage gets a sticker with a barcode and you get that same sticker. Much like when you check a bag during check-in, you will need this in order to track your belongings in case of delays or any other issues. Make sure you receive this before boarding!
5. TAKING CABS EVERYWHERE YOU GO
It's very easy to get to a new place and go from Point A to Point B via cabs. There are usually an abundance of them ready for you to hail over and take you to your destination with little worry.
Unfortunately, cabs run on meters. Cab drivers know that the longer the meter runs, the more money they will make from your trip. Therefore, they won't always find the fastest way to get you to your destination.
Now, I'm not saying they ALL do this, but in my experience, it seems to happen more often than not.
PRO TRAVELER TIP:
When in a cab, open Google Maps and type in your destination. Since the app is programed to get you to your destination as quickly as possible, it will give you the fastest route to do so. If you find that your driver tries to take highly trafficked roads or longer routes, don't be afraid to request he/she take a different road or way. Just beware that they obviously don't always like this.
On my last trip to Paris, when I told the driver to go the Google Maps route as he was going directly into bumper to bumper construction traffic, he got so mad he stopped and ended my trip then and there!
However, keep in mind that there are some instances where traffic just can't be avoided. Whether this is due to bad weather, an accident, or simply rush hour – this inconvenience will undoubtedly raise the final cost of your trip.
Finally, there are some countries where meter regulations are not as strictly monitored and unfortunately, drivers are able to take advantage of tourists.
Be adventurous and look up ways to take public transportation whenever possible.
Again, this will vary from place to place as every country may not have reliable transportation. However, it is important to look up this information prior to your trip for safety and monetary purposes.
There are also travel apps that make searching for transportation and actually using it a breeze. I highly recommend downloading these before heading out on your trip.
One of my absolute favorites is Citymapper. It works in many major cities worldwide and gives you detailed instructions on how to get anywhere via trains, busses and subways.
If downloading new apps isn't your thing while traveling and you feel more comfortable with what you know, use Google Maps! With each new update, this app gets better and better – making travel on public transportation or walking the simplest part of your trip!
When using public transportation, be sure to look into various options available in the particular city you are visiting.
For instance, some cities – like Paris, offer a booklet of tickets which could save you money if you are constantly using their train system. Other cities, like Amsterdam, have a citywide card that offers reduced admission on attractions, restaurant deals and free public transportation. These options could further help reduce overall costs.
It's only natural that when traveling to a new city, you are going to visit the packed "tourist areas", you ARE a tourist! More often than not, these places have become popular due to their size, beauty or cultural significance, which means the number of people visiting increases yearly.
You know what else increases? Prices. For literally everything.
Seasoned travelers know that food and drinks are at an all time high whenever they are situated in a high volume area.
Meaning: they are tourist traps meant to rip you off, taking full advantage of the fact that you either don't know better or are just so happy exploring a new place you won't mind paying 3x what things cost anywhere else in the city.
New to travel? No sweat. This is literally what I am here for!
I am willing to bet that if you Google, Yelp or look up any sort of reviews for the restaurants in high trafficked areas, very few – if any, will have positive ratings.
What they will have however, lots of these signs: $.
(That beer you just paid €13 for could have cost you half that price had you walked a few blocks over.) 
The beauty of having smartphones control every minute our lives available to us at all times is that we can look up nearby restaurants with positive reviews, more stars and less dollar signs.
No wifi, data or simply disconnected while traveling? No problem! Word of mouth works wonders.
Ask locals what their favorite go-to places are. While this may seem like a novel concept, this is actually how many travelers got around before the existence of cell phones. 
MY FAVORITE TRAVELER TIP:
If restaurant menus have tons of pictures, they're probably either overpriced meant for tourists or not that great.
Now, I'm not saying this is the end-all-be-all of traveler restaurant tips, but it has been proven to be pretty consistent no matter what part of the world I have been to.
Next time you head to a new place, check out the menus of the places bombarded by tourists…you'll see all the meal pictures and their prices and will be thanking yourself internally for reading this post!
7. MISSING OUT ON CITY DISCOUNTS
A big mistake travelers make when visiting a new place is not inquiring about discounted rates available for their intended itineraries.
Sure, you made your 'Must See' list of places you want to visit, but you didn't take it a step further to help your wallet.
YOU ARE NOT ALONE.
Many travelers, both new and seasoned, often forget this part of the planning process. In addition to being important for cost-saving purposes, looking up a place you want to visit in advance is essential to help you become aware of dates and times it may be closed to the public.
There is zero shame in looking for deals, discounts and reduced admission rates – some of these attractions can be expensive!
Whether you are staying at a hostel, b&b or hotel, there should be someone you can speak to about attractions, museums or local tours.
Given the budget-conscious nature of hostels, these often offer the best guidance when it comes to scoring sweet deals on attractions. Some of the best tours I have ever taken have been at the recommendation of the hostel's front desk AND they've been free or at affordable rates.
Hostels are known to provide free walking tour opportunities, bike tours, bar crawls and some even have awesome excursions, like white water rafting. The best thing about going through your hostel is that you will get to meet people staying at the same place which could mean making a trip buddy or group out of it if that's what you want – if not, solo travel all the way! 
Hotels and b&b's are well equipped with this information as well and are happy to provide at your request. The customer always comes first, etc. This is the best time to ask about things you want to see and get information you may not find online, such as best times to go, whether pre-ordered tickets are necessary or even reduced admission opportunities.
Some hotels will even provide a map bonus if it has coupons in the back section for you to use that are easy to read and clearly point out the hotel's location.
Also important to keep in mind:
Companies like GetYourGuide, CityPass, Viator and GoCityPass offer promotional prices for popular activities which can not only save you money, but may allow you to skip lines.
Finally, make sure to note that some cities offer reduce or even free admission to their museums on specific days of the month or after certain times in the day. Take this into consideration when mapping out your trip as it could mean lots of money and stress saved in the end.
8. NOT DOING YOUR RESEARCH
Did you notice a pattern throughout most of this list? If you didn't, please re-read. Kidding!…kinda.
Many of these money-spending issues can be avoided by simply doing some research.
Before going on vacation, especially if it's to a place with a different language, currency or customs your research cannot only be about places you want to see.
Research prior to a trip is the most important step in the entire process – I can't stress this enough.
Personally, I love to put all the information I have found into a spreadsheet and formulate a sort of 'cheat sheet' from there.
You don't have to do this though I'd be more than happy to share my spreadsheets if they can help you, but I do recommend keeping your information together somewhere. This way, it is easy to reference when it comes time for your trip.
Shop around before making your final flight/transportation purchases. Try and use incognito mode or delete your browser history/cookies – (there's contradicting evidence about whether this truly works, but it doesn't hurt to try).
Check out sites that offer deals and promotions – travel blogs are a great resource AHEM, and forums where you can find answers to almost any travel-related question or a specific place. Lonely Planet and TripAdvisor are some of the most helpful resources before and even during a trip!
There are tons of ways to save money and time while traveling, all you have to do is take a little time to investigate before you take off.
Do you have any money saving tips you swear by any time you travel? I want to hear all about them in the comments below!